Yard Progress: Get Outta Here!
Hi y'all! I'm catching you guys up on several things going on with the exterior of our house since I've been itching to make some progress now that we are about to hit summertime. (Woohoo!) Maybe it's the Southerner in me, but I absolutely love our front porch, no matter how small it may be.
Back in March I mentioned that I had stumbled upon a
wicker set
for $80 at Goodwill, and I haven't regretted it one bit since. But it was looking pretty naked all by its lonesome.
Front Porch 2 Months Ago:
Since then, I found a set of super comfy cushions at Marshall's for $35 (which I had a gift card for so it technically cost me nothing), and I discovered four gray chevron outdoor pillows at TJMaxx for $10 each. It's amazing what four little pillows did for our porch.
Robert also surprised me with two Endless Summer Hydrangea Bushes that he planted on either side of our walkway, and I looooove them! (Almost as much as I love him) And the best part is they're turning a beautiful sky blue, so that work perfectly with our blue front door. My parents have a huge Hydrangea bush at their house that my mother frequently snips clippings from to put in vases around the house. I can't wait for these little guys to get big enough to bring some pretty blossoms inside.
If you can remember from a month ago, I posted during our first real wave of warm spring weather about my
"mullet" yard
and its balding, gray front and wild, crazy back. But now, I can finally say, we're on our way to a beautiful lawn!
Here's what our grass looked like before.
Ew. Yuck. But considering the gruesome greenery, or lack thereof, we had not so long ago, I say we've come a long way!
Makes me want to pull out the sprinkler on our pretty, squishy lawn and play like a kid again. (Don't think I won't.) I swear, I can breathe better just looking at it. Sigh.
The backyard was half-way decent since it had patches of green, but really, it wasn't much better.
So in case you're wondering, we used two bags of Scotts Turf Builder Starter, and thankfully a nice steady rain was in the forecast right after we spread it.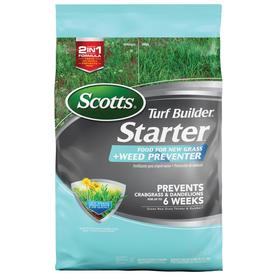 We still have some patches, and there are some drainage spots in the back yard that need fixing, but it's progress. At least we don't have to stare at a brown yard anymore.
What we still have to do in the front yard:
Replace pine straw with mulch
Buy topiaries or greenery for each side of the front door
Plant more flowering bushes- more Hydrangeas and/or Azaleas
Add brick pavers around walkway and driveway
Add stone retaining wall around beds
Get an outdoor accent table
Buy outdoor accent rug in navy or gray print
Put more potted plants on the porch
Bring on summer, baby!
Follow me on

Or find me on